Since 2006 the childcare center 'Kenya Child Support' has been located in Mombasa. Here, 60 children in the age of 4 to 10 years receive day education, breakfast and lunch for a very small fee according to their means. At the start of 2021, there will be 28 boys and 32 girls whose parents or family are unable to afford the regular education system. The project is led by Lilian, the administrator and head teacher. There are 3 teachers, 1 cook and a security guard for the night. The children go back to their families in the evening because there are no sleeping places.
Child Support wants to prepare children for a better future by offering them education. The children receive food, safety, motivation and discipline here. By involving the family and local community in this, a better support is created. This ensures that more underprivileged children come to the center, away from the streets in order to get a better future. Our Foundation contributes to staff salaries, meals and educational resources.
Through the small contribution for education, we and Child Support hope that more underprivileged children will receive a good education. The local population helps them by housing children here, voluntary work, maintenance of the buildings and through small contributions (where possible) to the monthly funding of the project. Our dream is to set up a farm on a purchased piece of land just outside Mombasa. We hope to start up Tezo Roka farm project in 2021 and eventually generate income to make this project self-sufficient and future-proof.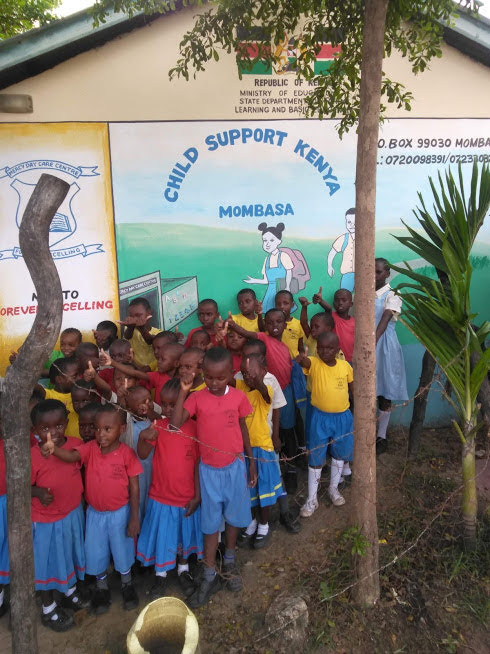 Images Form Childrens home mombasa